Nursery Web Rings I have Joined Favorite Links Awards Contact Us Children I have Adopted The Nursery's Pets Contests Nursery Tails Comics

Welcome to the Anime Nursery web site. This site is full of cute babies that need a home. We now have over twenty babies to chose from varying from Sailor Moon to EVA characters. So sit back have a look and please enjoy. When you are done sign my guest book and tell me what you think.
*Update 8/3* Huge Update we got a bunch of new babies in!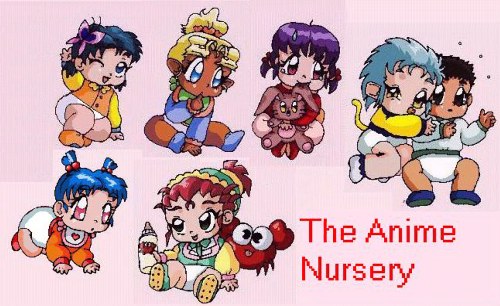 Sign My Spiritbook
View My Spiritbook

Please vote for me!

|>